Our WordPress Affiliate Program
Earn 10% Commissions for Every Care Plan Referred, Including Multiple Sites for Agencies!
Make more referring agencies
Referring agencies, freelancers or owners of multiple websites has a crazy multiplier effect on your affiliate income.
Automatic payouts
Having to request every payout is lame. Your earnings are paid automatically via PayPal after your referrals have completed their first month.
60-day tracking code
We provide 60-day tracking cookies to ensure you get credited for the sale, even when customers don't convert right away.
Registering on ShareASale only takes 1-2 minute and you'll receive direct access to your dashboard after a speedy approval on our end.
Create all the affiliate links you'd like and point them anywhere on our site. Then optimize based on what converts best.
Check out our Affiliate Hub for strategies, tactics and action steps to get you into our 4-figure/mo commission club in just a few months!
Syed Balkhi
WPBeginner
WP Buffs has become one of the top WordPress website management services in the market. They offer great service and that's why we recommend them on
WPBeginner
. We have plenty of options to choose from when it comes to connecting our audience with folks who can help them with WordPress. The quality WP Buffs offers and their great team makes it an easy decision.
Jean Galea
WP Mayor
WP Buffs offers a quality service that has made our recommendation that much easier. We know we're sending our readers at
WP Mayor
to a reliable team that can provide a great service. Plus through their Affiliate Hub, their team gives us screenshots and GIFs to use, lists their highest converting landing pages and provides embeddable tweets. Following their lead has made conversion a breeze.
Casper Jensen
Superb Themes
Our team at
Superb Themes
recommends WP Buffs to a lot of our users. We have never heard any critique or negative comments regarding WP Buffs from any of them. I have done a full review of WP Buffs and we can be 100% honest in recommending their services to pretty much anyone with a WordPress website. Their affiliate team always responds quickly and they're open to expanding our partnership in multiple different ways,. Awesome!
Lindsay Halsey
Pathfinder SEO
WP Buffs delivers time and time again! It makes it easy for
Pathfinder SEO
to recommend their WordPress maintenance services. Our customers rely on the team at WP Buffs 24/7. In turn, we do too. Thanks, WP Buffs!
Peter Nilsson
WP Pluginsify
WP Buffs is a top-notch maintenance service provider that I can wholeheartedly recommend to my readers on
WP Pluginsify
. WP Buffs is reliable, trustworthy, and offer top quality service. They have a great team working 24/7 and takes care of their customers in the best way.
Daan Tol
WPLift
WP Buffs' maintenance services are on-point. They have one of the smoothest onboarding processes we've come across, so it won't take
WPLift
readers long to get set up and offload the hard work of maintaining their WordPress site to somebody else.
Devesh Sharma
WPKube
WP Buffs is one of the top WordPress maintenance services. I'm happy to recommend them to my audience at
WPKube
. For anybody who wants their own website fully managed or wants to offer 24/7 white-label care plans to their clients, the Buffs are reliable and offer a quality service.
Marvin
Head of Barketing
Our payout structure is extremely flexible when it comes to our affiliate program. For any dogs that sign up, instead of cash payouts, we can send doggy treats and belly scratches as a referral reward. Cool, huh? And don't worry - cats get the same treatment (minus the belly scratches). We're all about equality here at WP Buffs. Ruff!
Do You Refer Customers to the Fantastic Company or the One With the Most Lucrative Affiliate Program?
Now You Can Choose to Do Both. Welcome to the Buffs.
Our Profit Sharing Model Means We Only Succeed if You Do, so We've Given You All the Tools to Succeed With Our Affiliate Program.
Resources in Your Affiliate Dashboard
Our most successful 4-figure/mo payout affiliates share their best practices.
We jam-packed a detailed PDF so you can easily add prewritten content to your website.
Sign up as an affiliate and get a personalized video of our advice for ways to optimize our affiliate program on your website.
Create affiliate links to any page or post on our website with just a few clicks. 
Build your own campaigns to track individual or groups of affiliate links.
See both graphical and statistical data on your performance & conversion rate over time.
See all your paid, unpaid and rejected referrals in real-time right in your dashboard.
Our high-profile creative collection has banners of varied sizes, light/dark contrast and wording.
Activate new referral notifications to get a heads up whenever a referral checks out successfully.
"I'm able to cash in 4-figures in additional profits every month through the WP Buffs white-label program."
Jan Koch
Owner of WP Mastery
"We have had 0 issues since working with WP Buffs and our WooCommerce store is 100% safe and secure."
Mireille Gabarretta
Director of We Love Lenses
"I used to be a slave to the computer trying to fix things I wasn't meant to do. Now, all I do is focus on what I love."
Dan O'Connor
Owner of Dan O'Connor Training
"Whether it's improve my image load times or recommended plugins to use, I've been really impressed by the Buffs."
Isaac Oakeson
Founder of Civil Engineering Academy
Does WordPress Have an Affiliate Program? Nope — Try Ours Instead!
Our Team Will Help You Optimize Click-Through, Conversion and Revenue Generation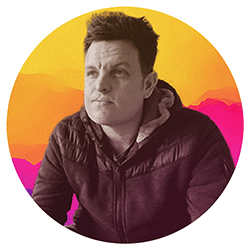 Travis Lima
Sales Manager
Parys, South Africa