Howdy! Joe here.
Another year come and gone. And as always, this year has been a unique experience for me and the team here.
Before we get started, I know what you're thinking. And I think this gif sums it up pretty well.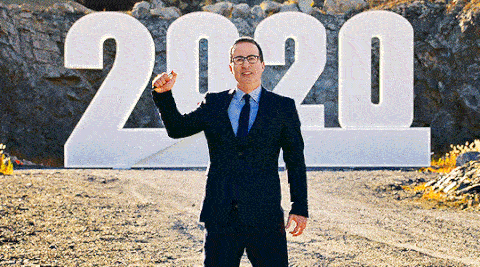 In some ways, I'm right there with you. 2020 was a real sucker punch.
But through the absolute shitshow that this year brought us, it also opened up me and our team to some special moments that I'm thankful for.
It's easy to simply want to fire 2020 directly into the sun and call it a day, but I'm going to try my best to keep this article positive. It's realistic to think about the last 12 months as a complete catastrophy. That being said, it's important to stay positive and take some positive vibes into 2021.
Per usual, here's what I'll be talking about:
Our biggest screw-ups of the past year.
Our biggest successes of the past year.
Our 2020 goals and if we hit them.
Our 2021 goals.
As always, my biggest goal here is 100% transparency. If we did something well, I'll tell you about it. If we fucked something up, you'll know about that too.
Alright. Let's do this.
P.S. I did yearly reviews for 2017 and 2018 too. Got lazy and didn't do one in 2019. Sorry. 
As expected, the increases were not as big as the 10-day post launch numbers. But they still show significant improvement and that our website is doing its job far better than the old one.https://t.co/bBFxSNdJk4

— Joe Howard 💪🏽 (@JosephHHoward) May 29, 2020
View this post on Instagram